The 3 Types of Sales Videos You Should Be Using
April 12, 2022
·
4 min read
There's more than one kind of sales video. Learn more about the three main types of sales videos and how you can use them in your cadences.
Using sales videos as part of your cadence gets you and your message in front of more buyers. It can kickstart a conversation, help explain something better suited to be shown vs. written or reignite a stalled deal. It can even elevate the post-sales experience by assisting customers to troubleshoot common problems, reduce churn, or upsell accounts.
When it comes to creating a video for sales, it can be as simple as pressing the record button. However, there are several different types of sales videos to choose from to create and share. Each one is suited to distinct goals you're trying to achieve, and some may fit better than others for different points in your sales cycle.
The more precisely you match your sales video format to your prospect's mindset, sales stage, or the type of message you're aiming to convey, the more effective your sales videos will be.
The most effective style of video depends on your use case and the message you're trying to deliver. Webcam videos are great for introducing yourself and delivering short, personalized messages to build a relationship. Screen capture videos—with or without your webcam turned on—can be more versatile, offering a great way to deliver a longer message or to share knowledge. With screen captures, you can easily add supporting visuals to explain how you can solve their problems, walk them through a contract proposal, demonstrate your product, and more. It's all about being able to show and tell!

Michelle BenferHubSpotVP of Sales
Contents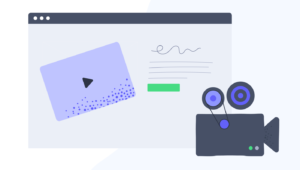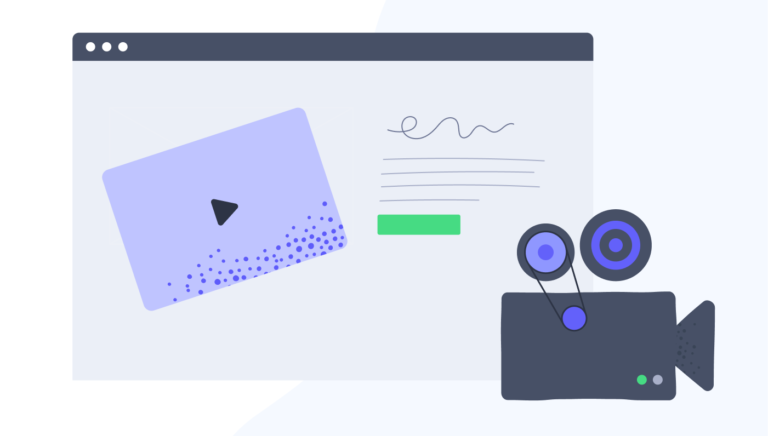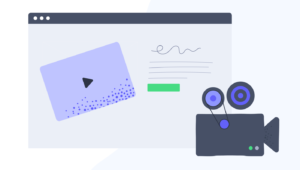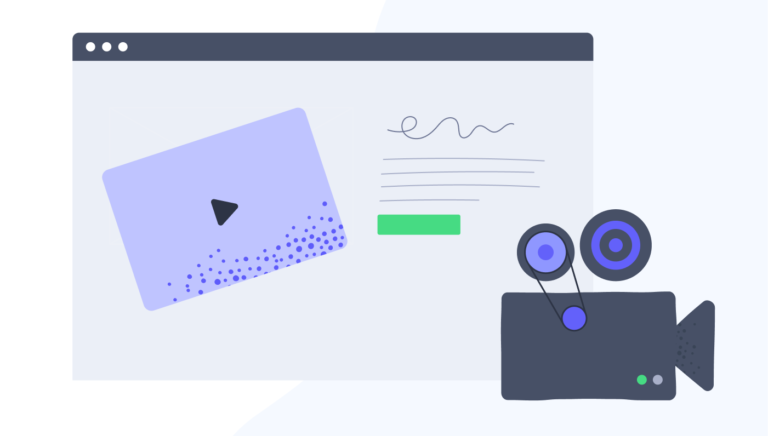 Learn the fundamentals behind effective video selling in our free 20-minute Video Selling Master Class.
The 3 Sales Video Types You Should Be Using
Here are the three types of sales videos every sales rep should have in their sales toolbox.
1. The Webcam Video (a.k.a. Selfie Video)
Great for: Introductions, building relationships, email prospecting
In a webcam video, a sales rep records themselves speaking to the camera. It's the next best thing to an in-person interaction: It travels anywhere an email does but earns you face time where prospects would otherwise only get to know you through cold-hard text.
See it in Action
Thomas Buchanan from Modus gets creative with this example of a webcam video his follow-up video for a prospect. He even uses a whiteboard to help answer his prospect's question.
Because webcam videos familiarize prospects with your voice and face, they kickstart the relationship early. And because they transmit emotion, they're shown to increase prospects' attention and recall.
You can also use props to add an element of personalization or capture viewer's attention.
Record Your Webcam Easily record and share webcam videos.
Get It Free
Like all outreach, webcam videos must be relevant to earn responses. Reps should aim to intrigue prospects into clicking their video by selecting an interesting thumbnail that features a bit of personality and personalization—like a sign with their name on it, or the rep holding up one of their company's products.
Once the video begins, get right to the point of how you can help.
2. The Screen Share Video
Great for: Explanations, product walkthroughs, email prospecting
Screen share recordings allow you to show and tell and are ideal for explanations—like the reason for your outreach.
Sales reps often use screen shares as part of their video outreach to review the prospect's LinkedIn profile to explain why they're an ideal buyer or to explore their website to highlight areas where the seller can help.
If the salesperson reviews something the prospect will recognize, like their own profile, the rep can use that image to personalize the thumbnail to make it extra intriguing.
See it in Action
This example of a screen share video focuses on using the recipient's LinkedIn profile as the background.
Reps can also record demo videos to walk prospects through a particular feature or benefit. Demo videos excel at convincing unsure prospects to commit to a longer call or eliminating the need for a second or third live demo to speed the deal along.
Free Screen Recording Easily record and share your screen.
Get It Free
Before recording a screen share video:
Turn off notifications and close unrelated or irrelevant tabs
Organize the recording flow (such as putting your tabs in the order you'll speak about them) ahead of time
Optional: Do a trial run beforehand
Take Your Screen Share Video to the Next Level
Try recording your screen and yourself at the same time. This hybrid style of sales video lets you deliver complex information like a pricing proposal or demo while keeping things personal and putting a face to your name. Bonus: Reps report hybrid video performing the best at getting the highest response rates from prospects.
How Long Should My Sales Video Be?
Always adapt to the situation. If you're trying to get your foot in the door, 45 seconds is probably plenty. But if you've spent months together in a drawn-out sales cycle and you're trying to answer a question for their IT team, 20 minutes could be perfectly acceptable.
Here are some rough guidelines:
Cold Outreach Video: 30 to 45 seconds
Explainer Video: 90 seconds maximum
Demo Video: 6 minutes maximum
Curious how long other videos should be? Learn more about video length.
3. The Video Playlist
Great for: Saving time, making pre-recorded videos feel personal
The video playlist isn't exactly a type of sales video, more of a collection of videos. And an important addition to this list.
With a video platform built for business, reps can make playlists of video content to share with their prospective buyers.
Whether it's a library of videos you've recorded yourself or curating all the great marketing videos your company already has, a video playlist is excellent for saving time.
Consider recording and adding a personalized video introduction to a playlist featuring explainer videos, micro demos, or customer testimonials.
See it in Action
In this example, Taylor from Vidyard records a personalized introduction video to play at the top of a video playlist.
Pro Tips for Sales Videos
Use a GIF as the video thumbnail, like Bizible
Insert custom graphics, like League
End videos with a link to book time on your calendar
Remember to write it out too—sometimes prospects can't watch a video with sound on, so be sure to write out (at least some of) your value proposition in your email or message in addition to sending the video. Adding captions is another great way to achieve this.
So now you know the three main types of sales videos you should be using in your cadence. Now you can learn when and where you can use these videos throughout your entire sales cycle.
This post was originally published on January 23, 2019. It was updated on April 12, 2022.